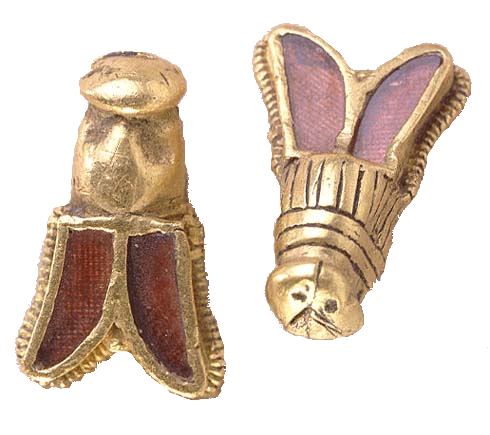 Bees, The Symbol of Royalty

Over 300 Golden bees were discovered in 1653 in the tomb of Anton's 52nd Great Grandfather Childeric I who founded the Merovingian dynasty (Dynastie des Mérovingiens) in 457. They were considered to be the oldest emblem of the sovereigns of France.


Archduke Leopold William, governor of the Southern Netherlands (today's Belgium), had the find published in Latin, and the treasure went first to the Habsburgs in Vienna, then as a gift to Louis XIV, who was not impressed with them and stored them in the royal library, which became the Bibliothèque Nationale de France during the Revolution. Napoleon was more impressed with Childeric's bees when he was looking for a heraldic symbol to trump the Bourbon fleur-de-lys. He settled on Childeric's bees as symbols of the French Empire.

Napoleon had these 300 golden bees sewn onto his coronation robe—worn when he crowned himself Emperor of France.

In honor of his marriage to the Archduchess Marie-Louise of Austria in April 1810, Napoléon redecorated the Palace of Versailles, placing numerous orders for silk fabrics from Grand-Frères. This fabric sample, from the palace's great living room, includes his personal emblem, the bee, as well as images related to the glories of the Roman Empire.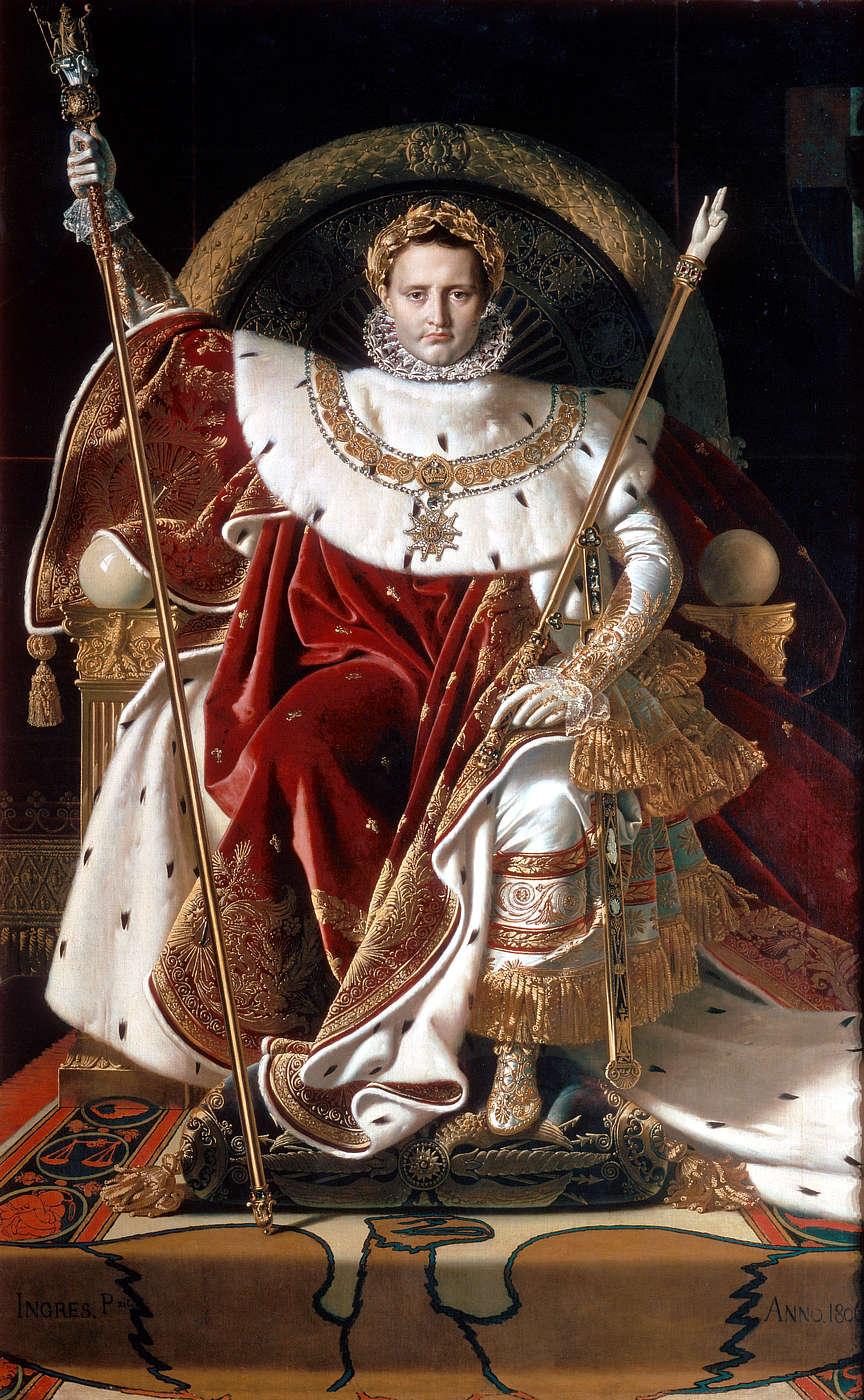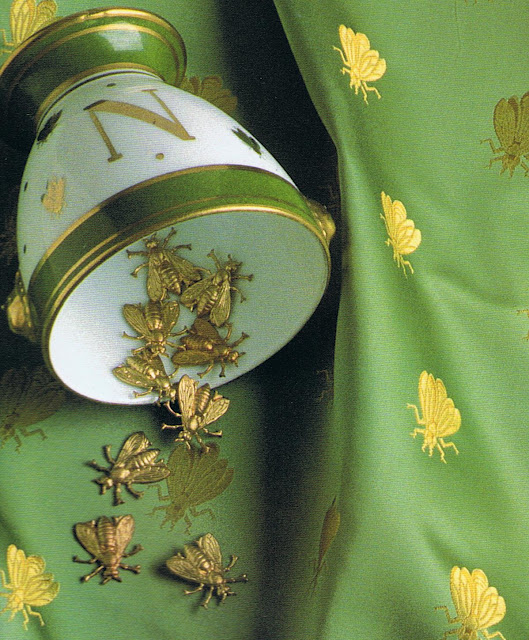 C'est la bee

Traditional Empire bee design… Fabrics, furnishings and ornaments of the Empire often featured the Napoleonic motif - enormous N's encircled by laurel wreaths, eagles, and swans, in addition to bees.
​​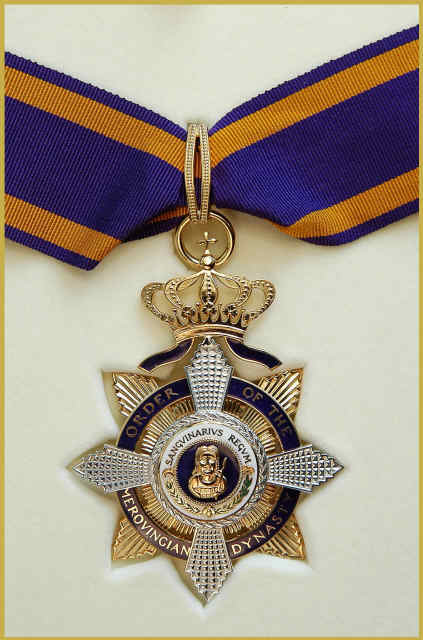 Everyone has billions of ancestors if you follow the math exponentially. One short line out of the entire family tree is called Beasley/Beazley. This line married into the Holcombe family of England, which has ties to all the royalty of Europe. They are known for their musical talent. One of the cousins is Sonny James, who hit country charts with Young Love and Running Bear.
Among Anton's famous kin is Napoléon I Emperor of France

​Philippe I
King of France 1060-1067-1108
1052-1108
|
|
Constance de France
1078-1125
|
|
Boemund II
Prince of Antioch 1110-1131
1107-1130
|
|
Constance
Princess of Antioch
1127-1163
|
|
Alisia of Antioch
|
|
Markgrave Azzo VII d'Este
1205-1264
|
|
Cubitosa d'Este
|
|
Gabriele Malaspina
Marchese di Verrucola
|
|
Isnardo Malaspina
Marchese di Verrucola
|
|
Niccolò Malaspina
Marchese di Verrucola
|
|
Apollonia Malaspina
|
|
Giovanni Buonaparte
|
|
Francesco Buonaparte
|
|
Gabriel Buonaparte
1485-1582
|
|
Jérôme Buonaparte
1520-1594
|
|
Francesco Buonaparte
|
|
Sebastiano Buonaparte
1603-1643
|
|
Carlo Maria Buonaparte
1637-
|
|
Giuseppe Maria 'Magnifico' Buonaparte
1663-
|
|
Sebastiano Nicolo Buonaparte
1683-1760
|
|
Giuseppe Maria Buonaparte 'Magnifico'
1713-1763
|
|
Carlo Maria Buonaparte
1746-1785
|
|
Napoléon I
Emperor of France
1769-1821